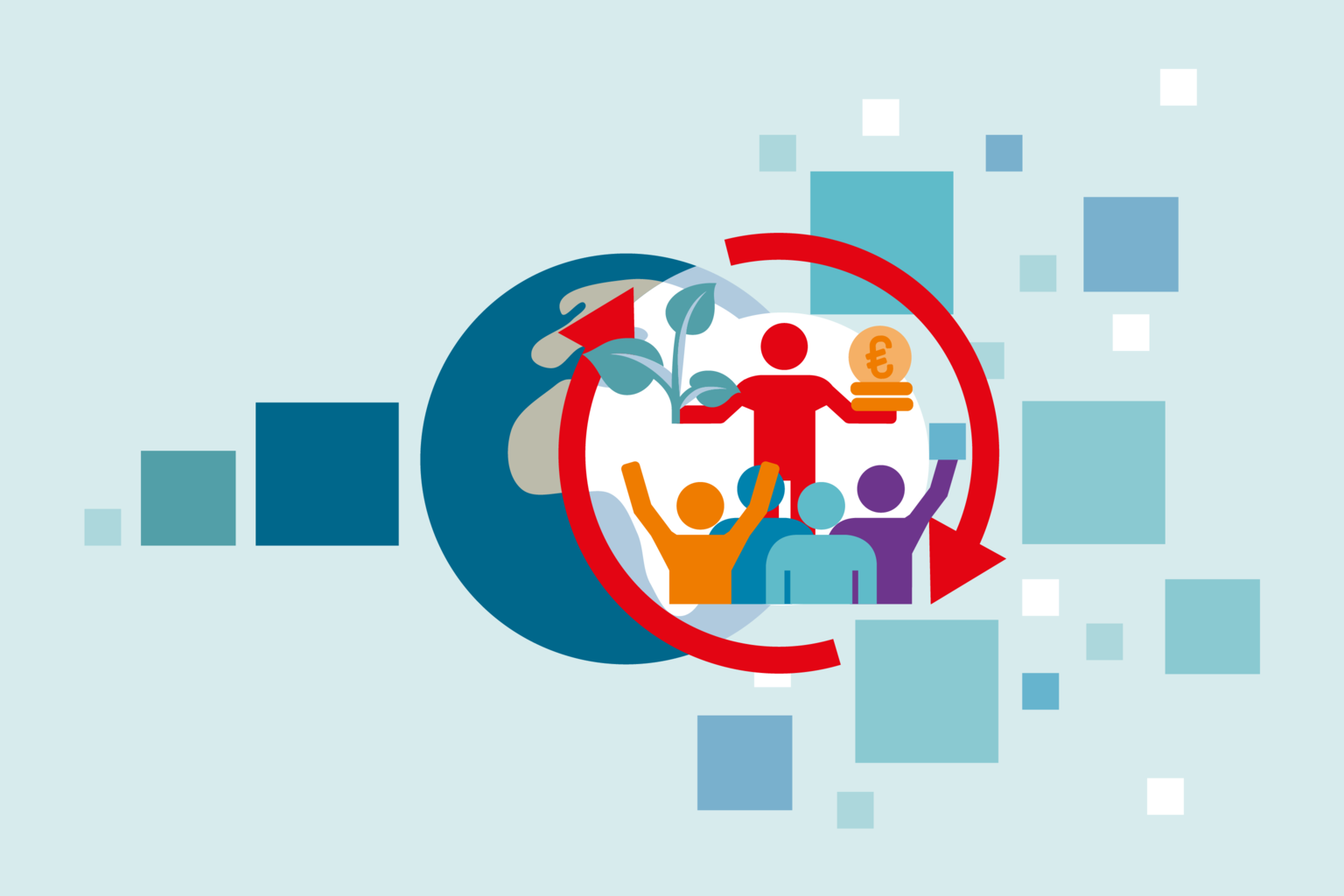 Quelle: HBS
26th FMM Conference
:

Post-Keynesian Economics and Global Challenges
| | |
| --- | --- |
| Veranstalter: | Hans-Böckler-Stiftung |
| Ort: | Berlin, Vienna House Andel´s Berlin |
| vom: | 20.10.2022, 09:00 Uhr |
| bis: | 22.10.2022, 20:00 Uhr |
Marc Lavoie, University of Ottawa, Canada
Marc Lavoie opens the introductory lecture series on the subject of "History and fundamentals of post-Keynesian macroeconomics"(pdf). He gives an overview of the characteristic features and the history of the post-Keynesian paradigm and summarizes the impact of post-Keynesian economics today.
Annina Kaltenbrunner, Leeds University Business School
In the second introductory lecture, Annina Kaltenbrunner talks about "Financial markets and instability" (pdf) and the contribution of post-Keynesian economics to this topic. In her lecture, she explains aspects of Keynes' General Theory and Minsky's Financial Theory of Investment and Financial Instability Hypothesis and the resulting policy implications.
Yannis Dafermos, SOAS University of London
In the last lecture of the introductory lectures, Yannis Dafermos talks about "Macroeconomics and the environment"(pdf). In his lecture, he gives an introduction to how environmental issues can be incorporated into macroeconomic modelling by explaining Integrated assessment modelling, Ecological stock-flow consistent (E-SFC) models and Environmental Stochastic General Equilibrium (E-DSGE) models.

Plenary Session I: Constraints on Development and Structural Change
Chair: Annina Kaltenbrunner (Leeds University Business School)

Daniela Prates (UNCTAD): Currency hierarchy and the financial periphery (pdf)
Daniela Prates opens the first plenary session and explains how globalisation changed the nature of the external vulnerability of the periphery.

Gabriel Porcile (CEPAL): New directions in the Latin American Structuralism (pdf) (slides) ; New directions in the Latin American Structuralism (pdf) (paper)
In the second talk, Gabriel Porcile describes how Latin American Structuralists are discussing topics related to new trends in economic development.

Robert Blecker (American University): How important is the real exchange rate for exports and growth? (pdf)
Robert Blecker's talk is about different perspectives on the role of the real exchange rate. He was unfortunately unable to give his presentation at the conference in person.

Plenary Session II: Gender, Care Economy and Elastic Supply
Chair: Engelbert Stockhammer (King ́s College London)

Elissa Braunstein (Colorado State University): Gender, social reproduction and economic growth (pdf)
Elissa Braunstein opens the second plenary session, introducing a feminist macroeconomic model and explaining why including social reproduction as a source of current consumption and future productivity growth is essential to understand how macro policy affects growth and development.

Özlem Onaran (Greenwich University): Synthesizing Feminist and Post-Keynesian Economics for a Purple Green Red Transition (pdf)
Özlem Onaran introduces a post-Keynesian/Kaleckian feminist macroeconomic model and discusses effects of an increase in public social infrastructure, increasing wages and closing gender gaps and different policy simulations. She argues for a purple green red new deal for a caring just transition.

Mark Setterfield (New School for Social Research): Path dependent growth and PK modelling of the supply side (pdf)
Mark Setterfield's talk is on how to integrate supply-side considerations into demand-led models. He discusses the reconciliation of AD and AS in the long run, human capital, social reproduction of labour and the supply-side link between distribution and growth. He argues that a feminist-structuralist macro model seems to provide a general framework for further exploration.
Plenary Session III: Macroeconomic Policy Challenges
Chair: Eckhard Hein (Berlin School of Economics and Law)

Joelle Leclaire (SUNY Buffalo State Department of Economics & Finance): Fiscal and monetary policy for difficult times: MMT solutions (pdf)
In the last plenary session, Joelle Leclaire gives an overview of fiscal and monetary policy from an MMT perspective and outlines her policy recommendations to address the current macroeconomic situation.

Jo Michell (University of the West of England): Macroeconomic policy coordination: a new approach for the end of abundance (pdf)
Jo Michell starts the second talk with the question whether we are at the end of the "age of abundance" and tentatively concludes that this is the case. He goes on to discuss the implications for macroeconomic theory and policy and for macro policy institutional design.

Sebastian Gechert (Chemnitz University of Technology): Fiscal policy: Post or new Keynesian? (pdf)
Sebastian Gechert gives an overview on how well post-Keynesian new-Keynesian models match what is known from the empirical literature on fiscal policy and discusses implications for current policies.

Post-Keynesian economics, based on the original works of Keynes, Kalecki, Kaldor, Joan Robinson, Minsky and oth-ers, has been the main alternative to orthodox and mainstream macroeconomics for decades and has inspired the FMM since its beginning. The 2022 conference aims to take stock of post-Keynesian and other critical contributions with a focus on how they deal with current global macroeconomic challenges. These include high and rising imbal-ances and inequalities at national and global levels, and the need for social-ecological and economic transformation to address the environmental crisis. While these challenges require coordinated government intervention, both na-tionally and internationally, policymakers are faced with high public debt and, more recently, rising inflation rates. At the same time, the global financial architecture puts severe limits on the ability of countries in the Global South to conduct macroeconomic policies that can address the current economic and social challenges. We will discuss how post-Keynesians have analysed these problems applying different theoretical and empirical methods and have eco-nomic policy alternatives.
contact:
Sabine Nemitz
fmm[at]boeckler.de
Conference Overview